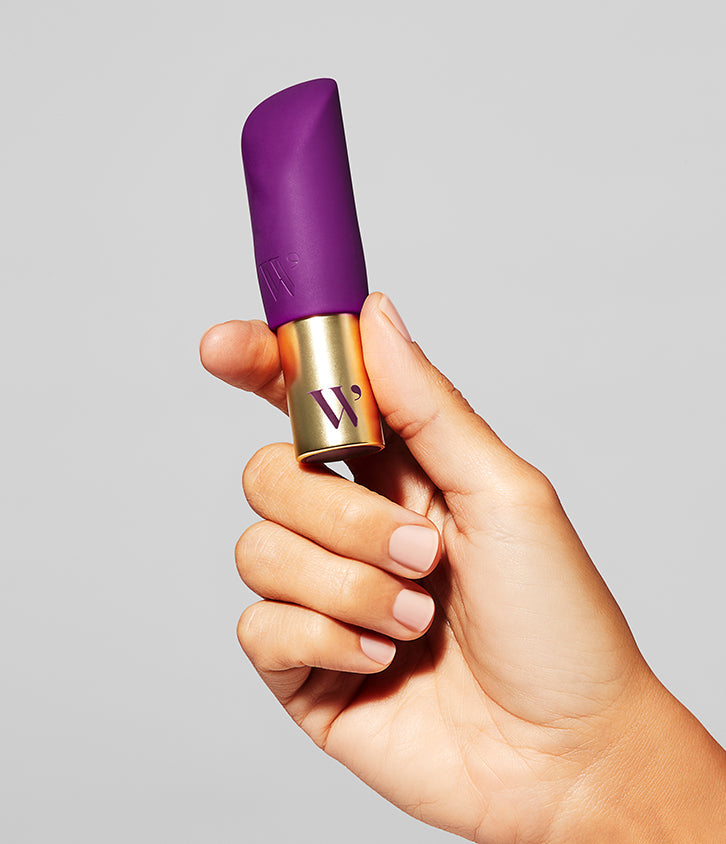 Sexual Wellness Kit
Reignite Your Sexy Self
Make your V feel more alive with our sexual wellness kit, whether it needs to feel soothed and hydrated—or is in the mood for a heart-thumping good time.
Reignite Your Sexy Self 
TRY FOR 30 DAYS RISK FREE WITH OUR MONEY BACK GUARANTEE
Thanks to changing hormones, no one gets off that easy in menopause—but with the help of our sexual wellness kit that features our stimulating Gold Vibes silicone vibrator and water-based Daily V Soothe external vaginal moisturizer, you can make a lower libido and everyday vaginal dryness a thing of the distant past. Pair them together for an extra boost of sensuality.
Absolutely no estrogen, phytoestrogen, or added hormones. Free from animal-derived ingredients, parabens, phthalates, sulfates, artificial colors, formaldehyde, and mineral oils.
Shop all Menopause Kits
Daily V Soothe
Use day or night for moisture or as a prep for intimacy. Apply a pea-sized amount to the external vaginal area and gently massage in.
Gold Vibes
To charge Gold Vibes, plug the USB cable into a USB charging point and attach the magnetic connector to the base of the toy.
Charging takes approximately 60 minutes and you'll get up to 60 minutes of play.
To maximize Gold Vibes, apply a dab of a Daily V Soothe to the vibrator before sliding the attachment onto it.
Press and hold the power button on the toy's base to turn it on or off, and press repeatedly to explore the seven vibration patterns.
Clean after use and leave to air dry until next time.
DAILY V SOOTHE
HYALURONIC ACID
A super humectant naturally produced by your body to lock in skin's moisture for better elasticity.
ALL INGREDIENTS
Water, Glycerin, Propylene Glycol, Hydroxyethylcellulose, Hyaluronic Acid, Sodium Benzoate, Glycolic Acid.
GOLD VIBES – FEATURES:
DISCREET: A pocket-sized 2.5 inches in length and in circumference
POWERFUL: 3 speeds and 4 patterns to discover
NO BATTERIES NEEDED: Recharge using the included USB cable
LONG-LASTING: Run time is 60 minutes
NICE TOUCH: Firm silicone with a silky finish
SMART: Splashproof, easy to clean, latex- and phthalate-free
Sexual Wellness Kit
$43.18