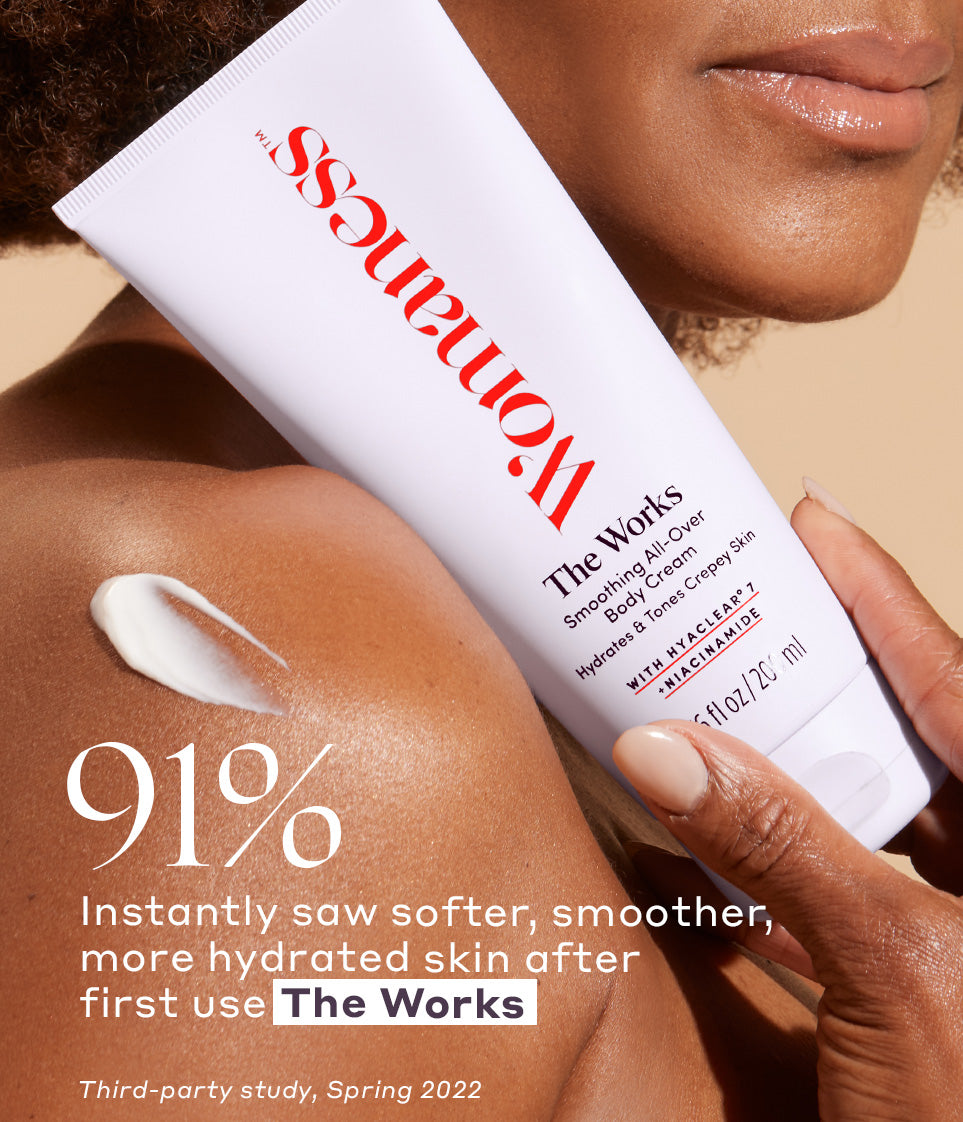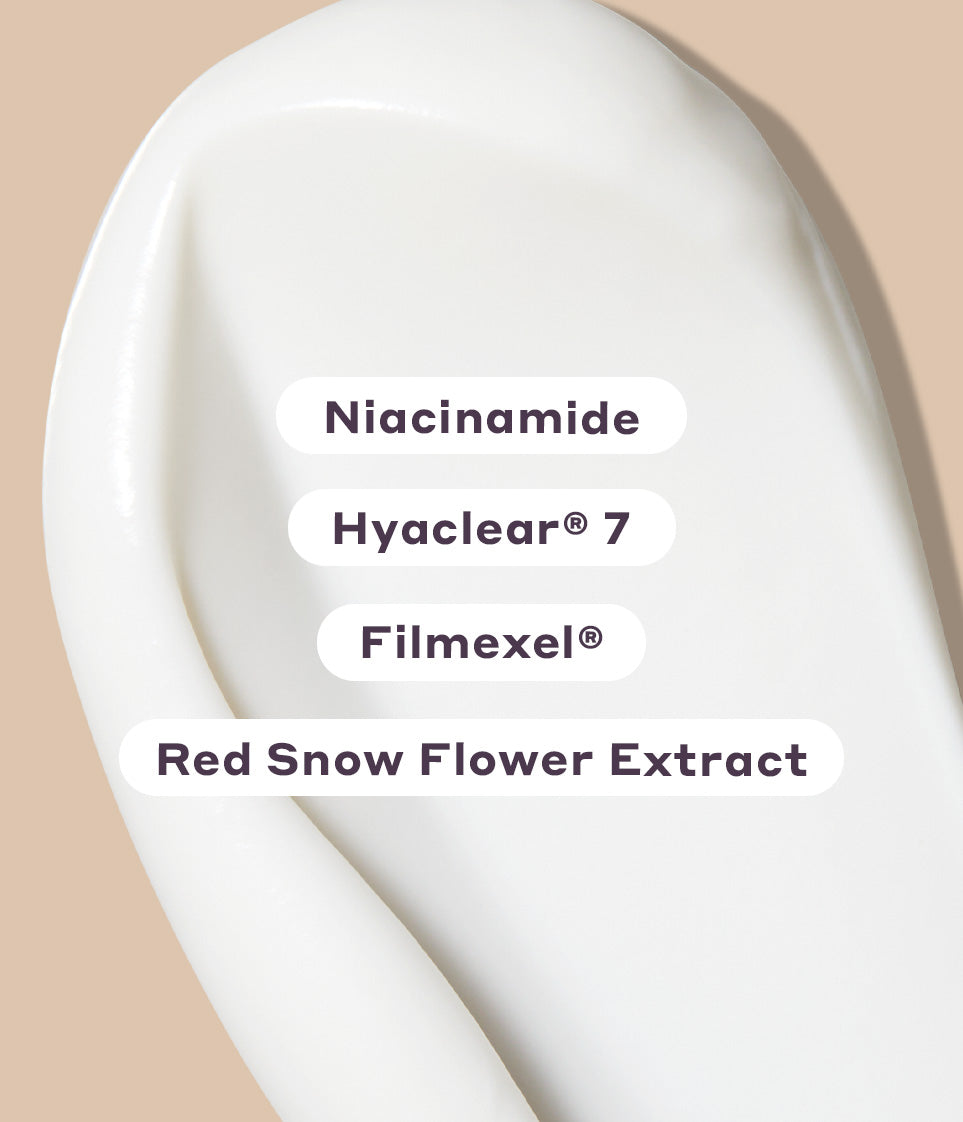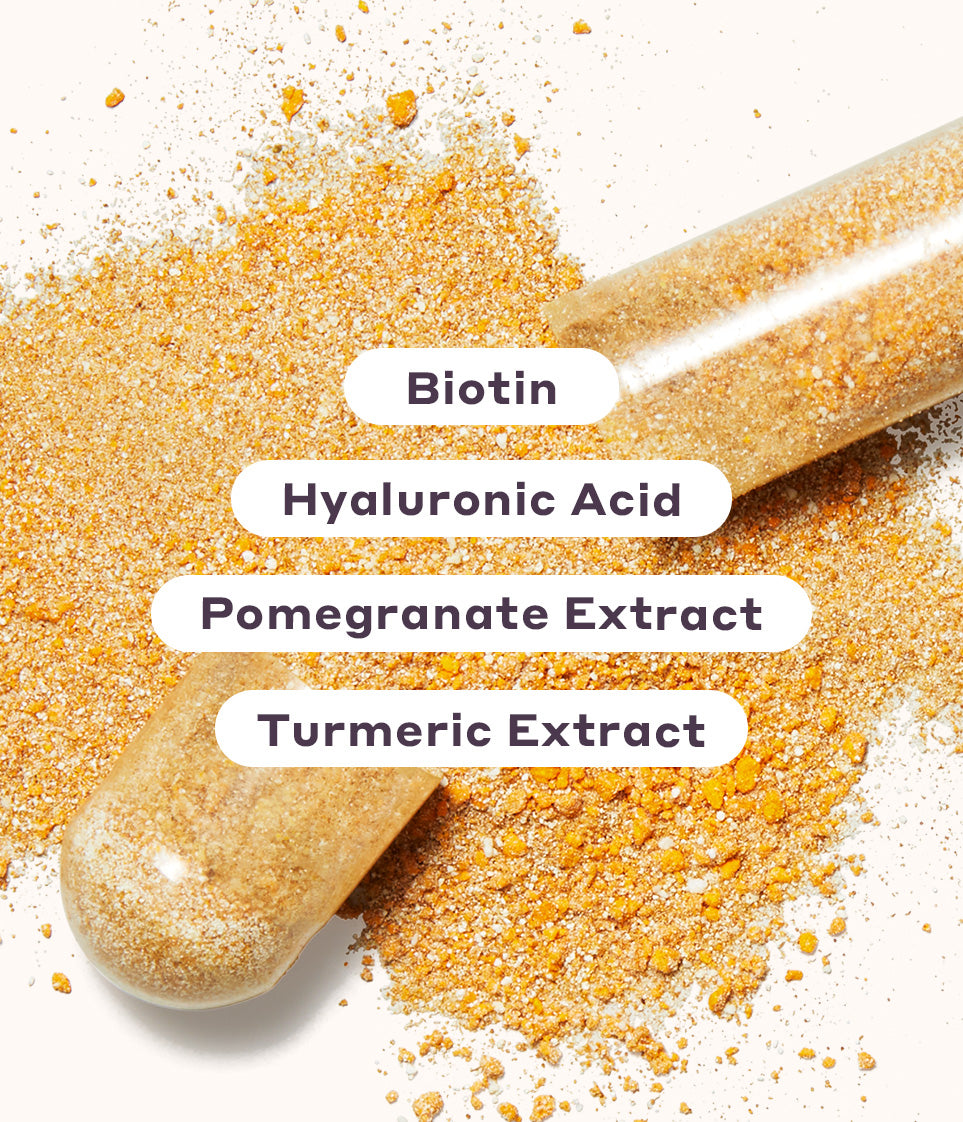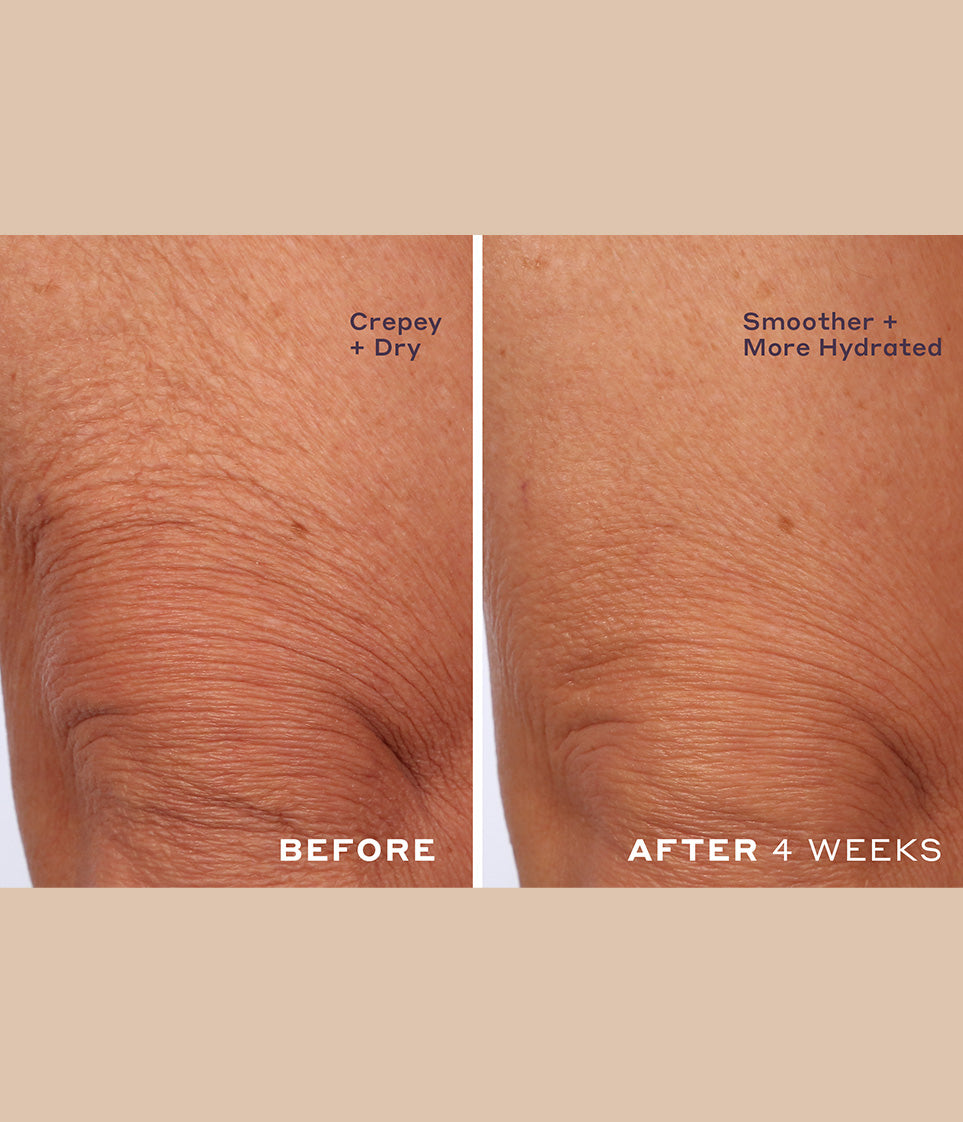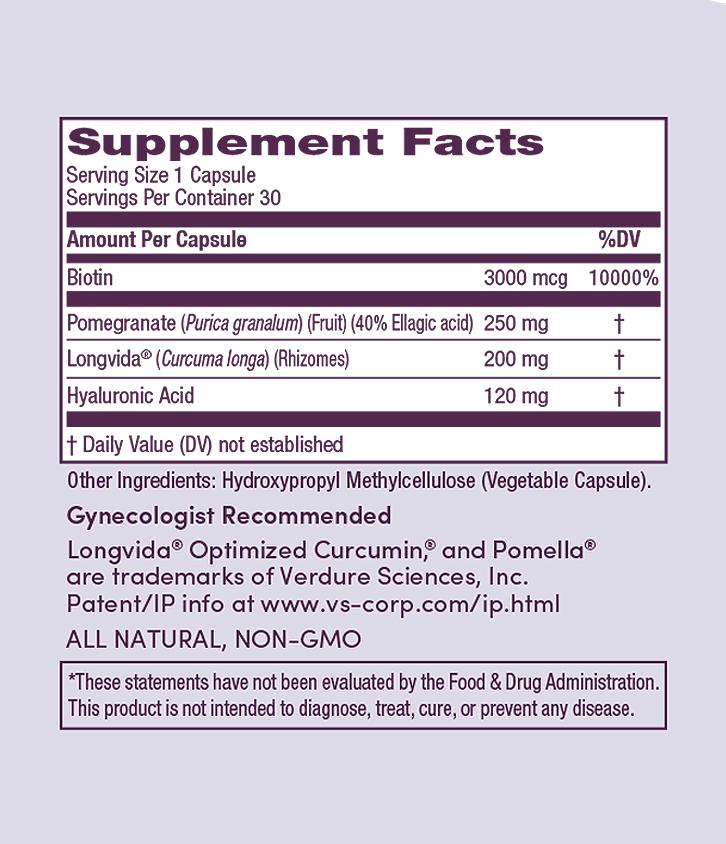 Skin & Hair Kit
THE ULTIMATE CONFIDENCE BOOST
Thinning hair and dry skin dulling your spark? This season, reclaim your luminous self, inside and out, with our power pairing of The Works and Active Glow.
The Works helps tighten, tone, and moisturize skin all over (legs, arms, chest, etc.)
Active Glow supports all-over changes from thinning hair and dull & dry skin to brittle nails, collagen loss, joint health & flexibility
Ingredients are safe, effective, and supported by doctors and clinical research
Active Glow won "Best Hair, Skin, & Nail Vitamin for Menopause" - Harper's BAZAAR (2023)
91% immediately saw softer, smoother, more hydrated skin after the first use of The Works in a third-party study (Spring 2022)
Feel gorgeous from the inside out
TRY FOR 30 DAYS RISK FREE WITH OUR MONEY BACK GUARANTEE
We know how, ahem, anxiety-inducing it can sometimes be to bear your bare skin in the summertime, especially with the changes that happen thanks to shifting hormones. (And if you add thinning hair on to that? No thanks!) But we don't believe they should hold you back from your favorite summer activities, so we created this kit for more vibrant hair and to help hydrate, tone, and boost all-over skin elasticity (and you confidence).
With clinically studied ingredients like biotin, hyaluronic acid, optimized curcumin® derived from turmeric, and pomegranate extract, our Active Glow hair, skin, and joint support supplement helps you feel beautiful, inside and out.
We insisted on powerhouse ingredients like advanced hyaluronic acid and niacinamide normally set aside for facial creams to formulate The Works, a lightweight, fast-absorbing moisturizer for your body.
Absolutely no estrogen, phytoestrogen, or added hormones. Free from animal-derived ingredients, parabens, phthalates, sulfates, artificial colors, formaldehyde, and mineral oils.
Shop all Menopause Kits
THE WORKS - All-Over Toning Body Cream
After a shower, massage toning body cream into skin. For best results, use morning and night.
Our Tip: We made sure The Works would absorb almost instantly so you can get dressed and get going. Because who has time for sticky?
ACTIVE GLOW – Dietary supplement formulated to help you feel beautiful, inside and out
Adults, take 1 hair, skin, and nails dietary supplement daily with water, preferably with a meal, as a dietary supplement or as directed by a doctor.
Store at room temperature in a dry place.
THE WORKS
HYACLEAR® 7
A superior combination of seven powerful types of sodium hyaluronate—derived from hyaluronic acid—which optimizes moisturization to enhance the appearance of elasticity and firmness. This advanced form of hyaluronic acid is a heroine of hydration.
NIACINAMIDE
A form of vitamin B3 that helps brighten the appearance of dull skin. An excellent antioxidant that helps keep your skin healthy and firm while evening out both its tone and texture.
FILMEXEL®
Composed of extracts from tropical, warm-water red algae and from tara fruit, which grows wild on shrubs in Peru, this film-forming "second skin" ingredient helps instantly smooth, lift, and firm wrinkles and restores the appearance of skin's radiance.
RED SNOW FLOWER EXTRACT
A precious extract of the Camellia japonica flower known for its rich antioxidant benefits and protective effect on the skin against environmental stressors like outdoor pollution.
ALL INGREDIENTS
Aqua (Water, Eau), Glyceryl Stearate SE, C12-15 Alkyl Benzoate, Pentylene Glycol, Glycerin
, Palmitic Acid, Cocoglycerides, Propanediol, Cetearyl Alcohol, Stearic Acid, Sodium Hyaluronate, Niacinamide, Butyrospermum Parkii (Shea) Butter, Caesalpinia Spinosa Fruit Extract, Camellia Japonica Flower Extract, Kappaphycus Alvarezii Extract, Nannochloropsis Oculata Extract, Rosa Canina Seed Oil, Caprylyl Glycol, Carbomer,
 Ethylhexylglycerin
, Parfum (Fragrance), Potassium Hydroxide, Pullulan,
 Sodium Phytate, Tocopherol, Xanthan Gum.
ACTIVE GLOW
BIOTIN
An essential nutrient—included here in a clinical dose—which improves skin health, strengthens nails, and stimulates hair growth for a vibrant look and feel, and yet is sadly deficient in nearly 40% of women complaining of hair loss.*
HYALURONIC ACID
A beneficial molecule produced by your body deep in the dermis to support skin's ability to maintain hydration.* Clinical studies show that this exact dose of HA significantly decreased wrinkles while also increasing skin moisture by 50%.
CURCUMIN DERIVED FROM TURMERIC
Curcumin, the active ingredient in turmeric, is one of the most potent anti-inflammatory phytonutrients there is, yet it's not very bioavailable (meaning it doesn't get absorbed into blood very well). That's why we use Longvida, a unique patented* and optimized curcumin® extract—and a much more bioavailable form of curcumin. In fact, it's 285 times more bioavailable than even a 95% standardized curcumin extract that supports joint health, mental wellbeing, and a healthy inflammatory response in the body.* Clinical studies have shown that Longvida® is a potent anti-inflammatory and significantly reduces inflammation, including chronic inflammation which typically increases with age.
POMEGRANATE EXTRACT
Pomella®, a patented* pomegranate extract, promotes skin wellbeing and elasticity with antioxidants that offer support from oxidative stress and collagen damage. The polyphenols from Pomella provide healthy phytonutrients to support gut and skin health.* According to studies, it's three times more powerful than red wine or green tea—and the most potent out of 25 potent antioxidants.
ALL INGREDIENTS
Ingredients: Hydroxypropyl Methylcellulose (Vegetable Capsule), Biotin, Pomella® Pomegranate Extract (Punica granatum)(whole Fruit) (30% Punicalagins), Longvida® (Curcuma longa) (Rhizones), Hyaluronic Acid.
Warning: As with any supplement, if you are pregnant, nursing, taking medications, have a medical condition or have difficulty swallowing, consult your doctor before use.
*These statements have not been evaluated by the Food & Drug Administration. This product is not intended to diagnose, treat, cure, or prevent any disease.
Should I take Active Glow during the day or at night?
Active Glow can be taken any time throughout the day, with or without food.
Can I take Active Glow and Me.No.Pause. together?
Active Glow can be taken with other supplements. If you have questions about a prescription medicine, consult your doctor.
Can I take Active Glow with my other supplements? Does it replace any other supplements I'm taking?
Active Glow can be taken with other supplements, as well as with or without food. Please consult a doctor before starting a new supplement regimen or if you have questions about a prescription medicine.
I am on hormone replacement therapy (HRT). Are your supplements safe for me to take?
Because our supplements are hormone free, they should not interfere with your HRT. As with any dietary supplement, however, please check with a medical professional first to make sure it's a smart solution for your individual case.
Are your supplements made with bioavailable ingredients?
Yes, our supplements are bioavailable and will be absorbed and used by your body. Even more important, the supplements are "bioactive" in that they've shown to produce health benefits in well controlled clinical trials. This is a primary difference between our supplements and others on the market: we use the exact ingredient and dose included in those clinical trials, so you can be sure when we make a health claim, we're being true to the science.
Are your supplements organic?
No. Not all of the plant-based ingredients in our supplements are organic. That's because our primary goal was to include ingredients shown to be clinically effective—and many of those ingredients are not yet available in organic form. If an organic, as-effective form of an ingredient becomes available, we will update the formula.
Which studies support your supplement claims?
Longvida® Clinical Study: "Reduced inflammatory and muscle damage biomarkers following oral supplementation with bioavailable curcumin," Brian K. McFarlin, et al., BBA Clinical, 2016.
Longvida® and Optimized Curcumin® are trademarks of Verdure Sciences, Inc. Patent/IP info at vs-corp.com/ip.html. *US Patent #9,192,644 – Bioavailable curcuminoid formulations for treating Alzheimer's disease and other age-related disorders
Pomella® Clinical Study: "Variability in the antioxidant activity of dietary supplements from pomegranate, milk thistle, green tea, grape seed, goji, and acai: effects of in vitro digestion," Susanne M. Henning, et al., Journal of Agricultural and Food Chemistry, 2014.
Pomella® is a trademark of Verdure Sciences, Inc. Patent/IP info at vs-corp.com/ip.html.
*US Patent #'s 7,638,640, 7,897,791, 7,919,636 - Purifications of pomegranate ellagotannins and their uses thereof.
Hyaluronic Acid Clinical Studies: "Oral hyaluronan relieves wrinkles," Mariko Oe, et al., Clinical, Cosmetic and Investigational Dermatology, 2016; "Ingestion of hyaluronans (molecular weights 800 k and 300 k) improves dry skin conditions: a randomized, double blind, controlled study," Chinatsu Kawada, et al., Journal of Clinical Biochemistry and Nutrition, 2015.
Biotin Clinical Study: "Serum Biotin Levels in Women Complaining of Hair Loss," Ralph M. Trüeb, International Journal of Trichology, 2016.