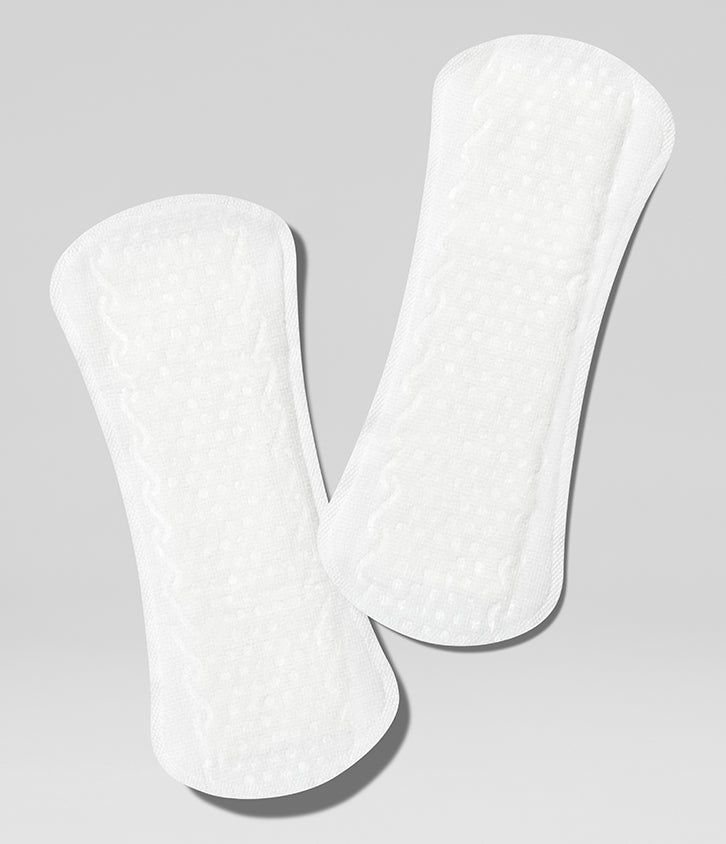 Go Go Liners Bundle
For Life That's Full Speed Ahead
Get super-absorbent, comfortable, and discreet protection from annoying little leaks.
Modern, ultra-thin design with highly absorbent weave
Leak resistant and instant dry
4 layers of protection with 100% organic cotton top sheet and biodegradable backsheet
No natural latex, perfumes, lotions, artificial dyes, or elemental chlorine
Packaged for on the go
Everyday Light Bladder Leak Protection 3 Packs of 22 Regular Length Pads
TRY FOR 30 DAYS RISK FREE WITH OUR MONEY BACK GUARANTEE
Leave it to menopause to ruin a good laugh, huh? If you're experiencing some, ahem, uncomfortable leakage from everyday activity (spin class, lifting heavy bags, a sneeze, or a much-needed chuckle), we feel you, we get you, we are you. That's why we created these ultra-thin yet highly-absorbent liners—with 100% organic cotton top sheet and super-stick adhesive strip—to deliver the life-proof protection you need to stay comfortable, dry, and ready for anything (side-splitting jokes included).
Absolutely no perfumes or lotions, artificial dyes, Diethanolamine, pesticides, or natural latex. Elemental chlorine free.
Peel off protector, press in place, get going (and stop worrying).
Our Tip: You know the deal: These aren't flushable. Please dispose in a wastebasket.
4 LAYERS OF PROTECTION:
100% Organic Cotton Top sheet: Gentle on skin + free of pesticides and GMOs
Absorption Layer: Pulls liquid away from skin + keeps you dry
Fluff Core: Stores liquid + absorbs 15 times its weight
Bio-PE Backsheet: Features a leakage barrier + made of plant-based materials
Are your liners biodegradable?
Of the four layers of protection contained in each of our Go Go Liners, only the sugar cane-derived backsheet is biodegradable.
How do I dispose Go Go Liners?
The liners are not flushable and we recommend disposing them in a wastebasket.
Go Go Liners Bundle
$21.99